<< Back to News
Yeastie Boys bagel food truck finds a permanent home on Melrose Place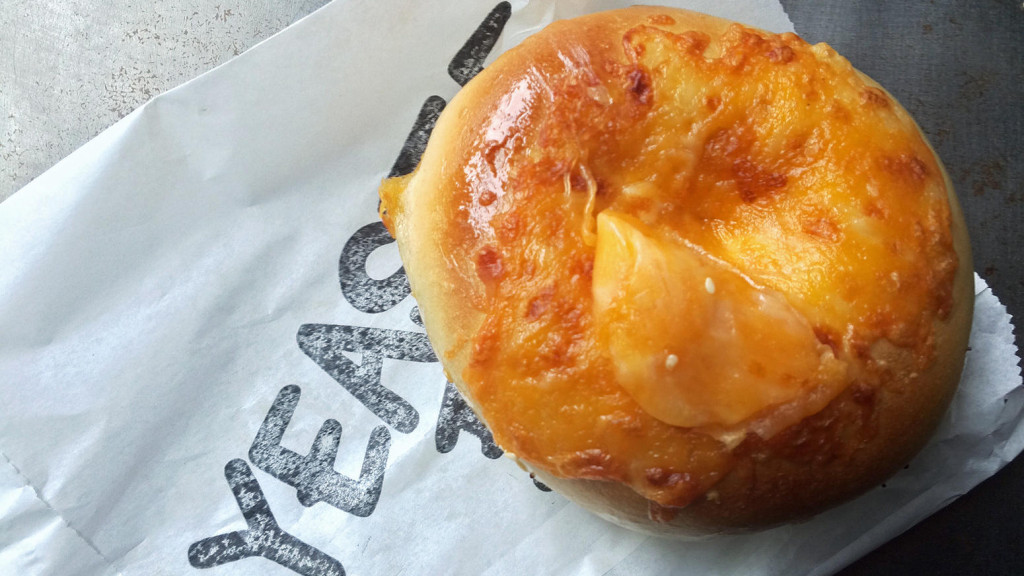 Yeastie Boys, the bagel food truck with the cult-like legion of followers willing to chase it around town for one of its legendary hand-rolled cheese bagels, has found a permanent home in West Hollywood.
Instead of trying to track down the truck via Twitter, you can now get a cheese bagel, whenever you feel like it — seven days a week during business hours — in the alley behind the Alfred on Melrose Avenue.
The Yeastie Boys will be serving breakfast and lunch daily. Unlike the bagel sandwiches on the truck, which feature names such as the Game Over and Mishka, the sandwiches in the alley are simply numbered.
The Number One involves Taylor ham, a fried egg and American cheese on an everything bagel; the Number Two is the closest you'll get to a bagel with lox, and includes Michel Cordon Atlantic smoked salmon with avocado, chile, lemon, shaved red onion, sliced tomato and dill on a sesame bagel; the Number Three comes with maple roasted butternut squash, crispy prosciutto and house-made honey chipotle cream cheese on a plain bagel. And the sweetest of the bunch, the Number Four, is made with salted honey and peanut butter and house-made marshmallow fluff on a cinnamon bagel.
For lunch, a pastrami and Gruyere sandwich, with kraut and Russian dressing on a poppy seed bagel; and the truck's version of an Italian sub, made with Genoa salami, hot soppressata, prosciutto, roasted garlic spread, house-made chile olive tapenade, shaved red onion, tomato and grilled endive on an everything bagel.
While you can find the bagels at their new home in West Hollywood, the truck will continue to operate as well.
Breakfast will be served daily from 7 a.m. to 11 a.m. and lunch from 11 a.m. to 3 p.m.
8509 Melrose Ave., West  Hollywood, www.yeastieboysbagels.com.