<< Back to News
Bagel Store Marketing 101
In an effort to assist you and your bagel stores, The National Bagel Association will begin sharing tips & resources to help your bagel business. If you are open for business and have adopted and learned new ways to "cope" with the pandemic please let us know.
Branding 
While you don't need to reinvent your bagel store, creating a cohesive, recognizable brand is essential. If your bagel store logo and company colors have been around since the 1960s, consider adding a new font to your slogan, or adding an extra color to your original design. Once you have created your bagel brand, you can carry this theme throughout all of your marketing materials, such as your website, flyers, signage, brochures, banners, advertisements & promotions, social media, etc.
Cause Marketing
Consider donating the day's leftover bagels to a local shelter/charity, or sponsoring a local event. By promoting how your company is giving back, you will gain your community's respect and loyalty. Finagle-A-Bagel gave back to their community by donating a percentage of each travel coffee mug sale to their local hospital's pediatric program. The same bagel shop also created a coin canister, asking customers to donate their loose change to the local community hospital.
With the COVID-19 pandemic, now is also a great time to donate to hospitals and those essential workers on the front-lines. Many bagel stores are also running GoFundMe campaigns to raise money to feed first responders and healthcare/essential workers.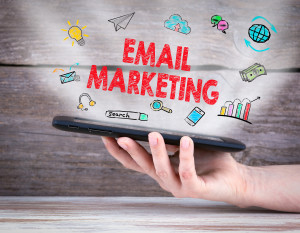 Email Marketing
Acquiring emails is essential to the success of your bagel business. From Enter to Win contests to sign-up forms/iPads in your store and inserting marketing materials in your customers shopping bags there are MANY creative ways to increase your email marketing efforts.
We highly recommend using MailChimp for email marketing as it is simple to use and reasonably priced. We will be offering additional MailChimp tips & insight soon so if you don't have an account sign-up for a MailChimp account today.
More to come…if you're having success with your bagel store marketing please share with us so we can other bagel store owners.