<< Back to News
Popular Utopia Bagels reopened in Whitestone and now offers FreshDirect delivery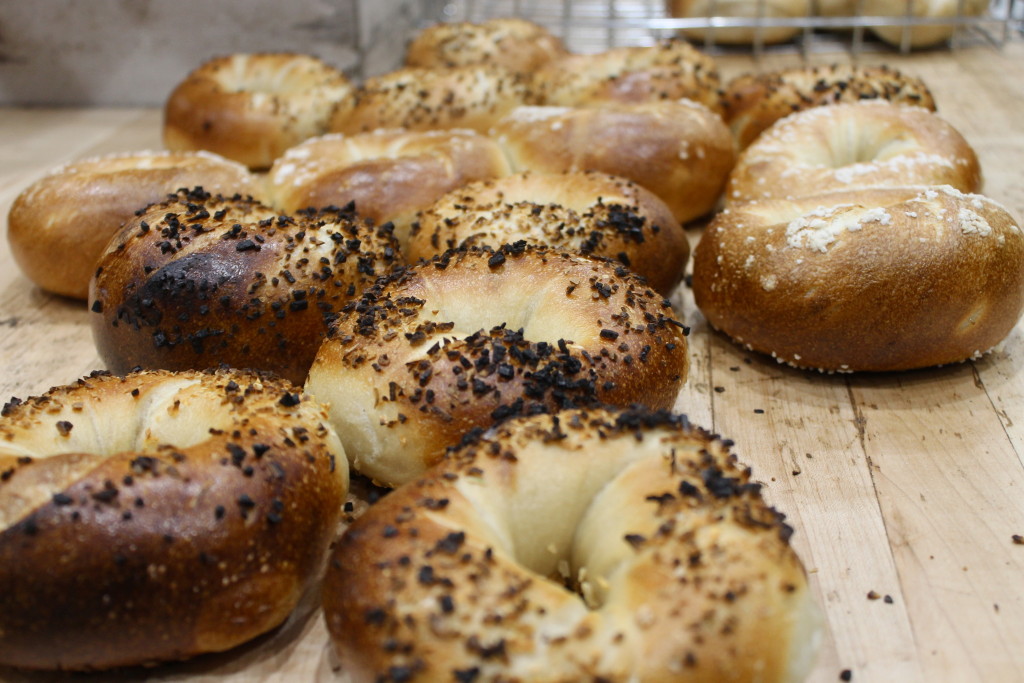 Whitestone's Utopia Bagels is back and better than ever since a recent renovation and an expansion into online food delivery with FreshDirect.
The 35-year-old business is now double its previous size with lots of new added features, according to store manager Scott Spellman.
The food offerings now include more deli options with many different kinds of smoked fish, a beefed-up sandwich menu with 10 new recipes and almost double the amount of refrigerator space for more drinks as well as a spread of bagels in both classic and innovative flavors. The interior seating area has also been expanded to have long, communal tables.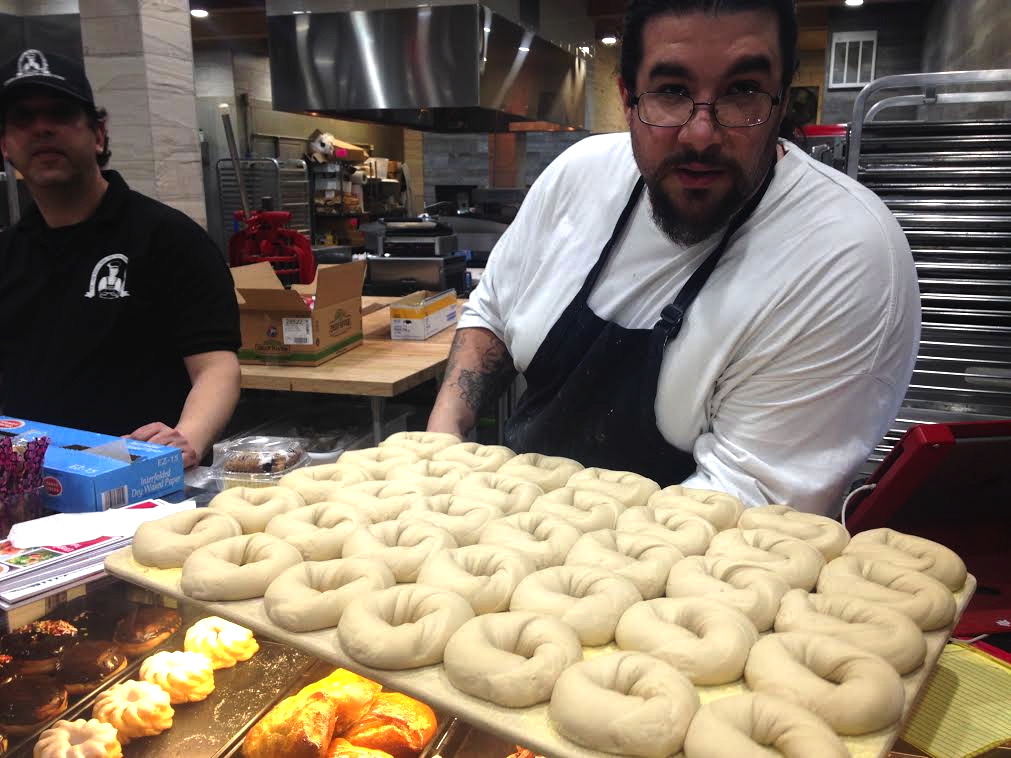 "People come in and they're blown away by what we've done with the interior," Spellman said.
Spellman said the bagel store was long overdue for a makeover, but an offer to be included as a FreshDirect food vendor was the ultimate catalyst for change.
Five-packs of Utopia Bagels can now be delivered right to a customer's door, and all of the work and food storage spaces behind the counter were enlarged to accommodate the dramatic production increase.
Spellman has been managing the business for about a year to help with the changes, taking over for a longtime employee who stepped down into a less demanding role on staff. He answers the phone with, "Bagels, can I help you?" in a comfortable way which shows that he already knows what people want and expect from the neighborhood institution.
Spellman has worked in bagel stores for most of his life and he says that Utopia Bagels are so beloved because the standards are so high and their bagels are superior.
"They don't really make 'em the way we make 'em anymore," Spellman said. "There's no shortcuts."
He says not many bagels shops use old-fashioned production methods such as hand-rolling each bagel and letting it set for a prolonged time in a cooling chamber. Utopia pays such attention to detail that the 36-hour process is adjusted for each batch to create a perfectly crispy-fluffy-moist stock of bagels in which no two are exactly alike.
The business has been stronger than ever since the early winter reopening and patrons can expect to wait in long lines to get their bagel fix during the store's busiest hours.
Read more here