<< Back to News
This Oak Park Bagel Shop Was Born Out of an Amateur Baker's Home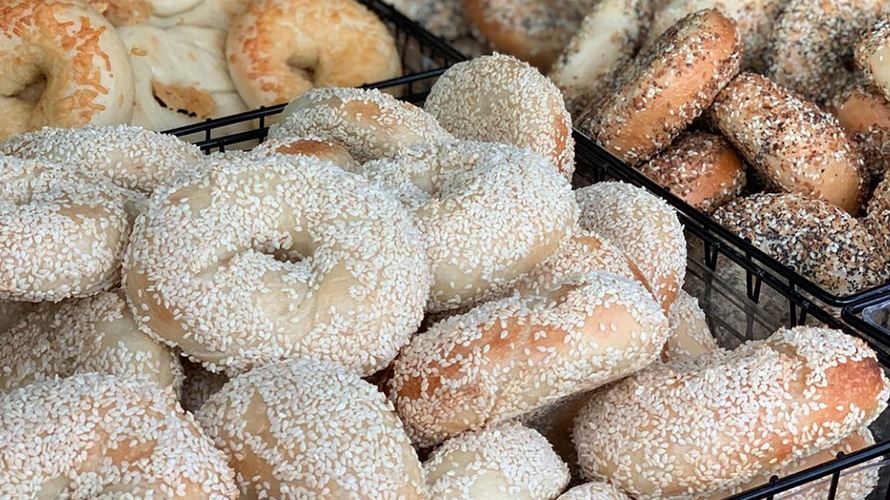 Oak Park resident Amanda Daly always seemed to know what the village needed, predicting ideas for businesses that would eventually open and thrive. After several successful predictions, she told her family that the next time she suggested a concept, they should tell her to actually pursue it herself.
"I think I've always been just obsessed with being a small business owner," she says. "I didn't even care what it was, just that it connected with my neighbors and my friends and my town."
An avid amateur baker, Daly had been making her own bagels for her 10-year-old son, a picky eater who wouldn't settle for the versions she could buy at the grocery store. When she lamented that someone should open a bagel shop in Oak Park, he reminded her of the promise and the concept for The Daly Bagel was born.
The whole family gathered around their dining room table to brainstorm how to make the business work. The startup costs of opening a bagel shop were massive, so they decided to test the concept by utilizing the so-called "Cupcake Bill," which allows bakers to operate out of their homes. Daly also sought advice from other food entrepreneurs who suggested she build a local Facebook group to allow people to place orders.
"I created a group and added some family and friends and then they said, 'Hey, can I add family and friends?' And I said, 'Yeah, sure,'" Daly says. "That was really how it started."
Daly made her first two commercial batches in her small kitchen in 2018, but quickly began utilizing a shared commercial kitchen space.
Read more here