<< Back to News
Bruegger's celebrating birthday with free bagels
Bruegger's Bagels is celebrating its 33rd birthday Feb. 4, with its annual Three Free Bagel giveaway.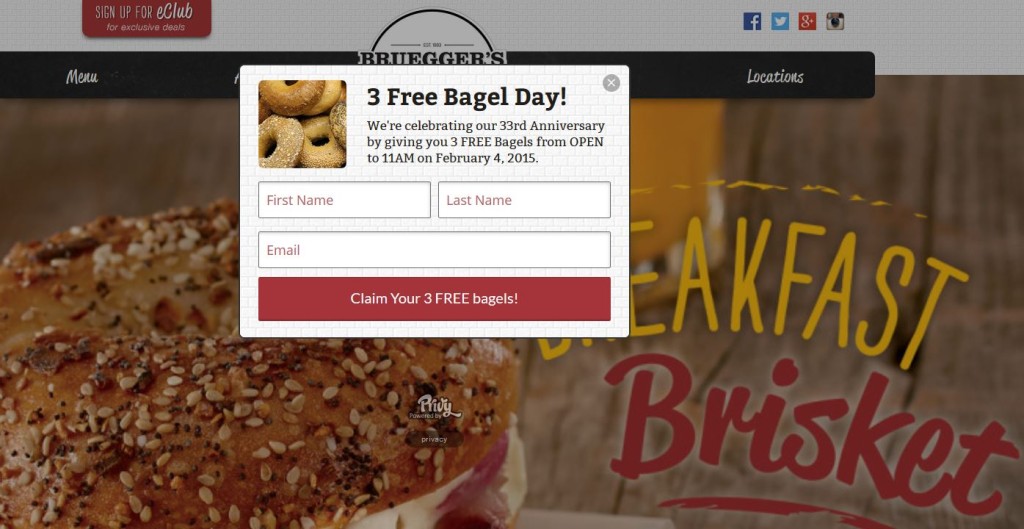 "Our annual Three Free Bagel Day is our way of thanking guests for their loyalty over the past 33 years," said Bruegger's Bagels Vice President of Marketing Judy Kadylak. "Though we've expanded our menu to offer sandwiches, salads and more, the bagel is where it all started and we want to share it with everyone on our special day."
Guests may obtain a coupon for the free bagel by visiting www.brueggers.com.