<< Back to News
Bagel Boss Teaneck Supports the New York Rangers with Blue and Red Bagels
Bagel Boss Teaneck is celebrating the New York Rangers' playoff success with limited edition blue and red bagels.
"We love being creative at Bagel Boss, so it was a no-brainer for us to create blue and red bagels in support of the Rangers. Many fans in New Jersey have rallied behind the team after their exciting win versus the Pittsburgh Penguins. We thought it was fitting to make these bagels in honor of them," said Andrew Hazen, CEO of Bagel Boss.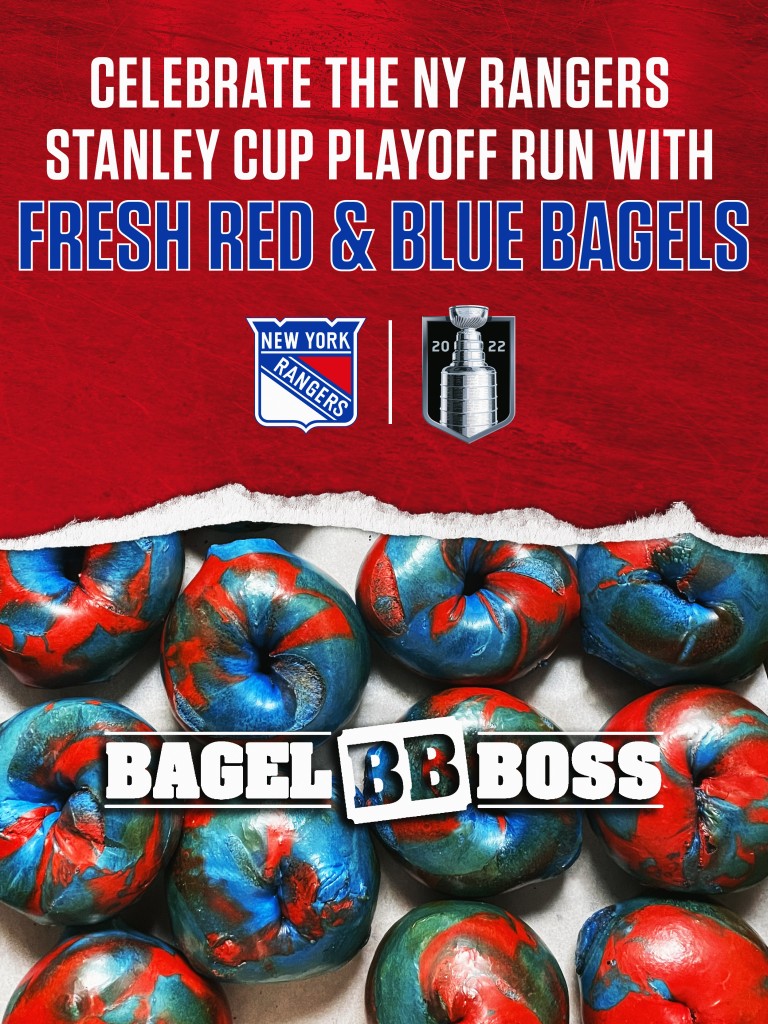 New York-based Bagel Boss (www.BagelBoss.com) delivers fresh award-winning bagels, mastered smoked lox, gourmet schmears of cream cheese & mouth-watering bakery items – nationwide with free shipping. Everything is made by 5th and 6th generation bagel & bialy bakers.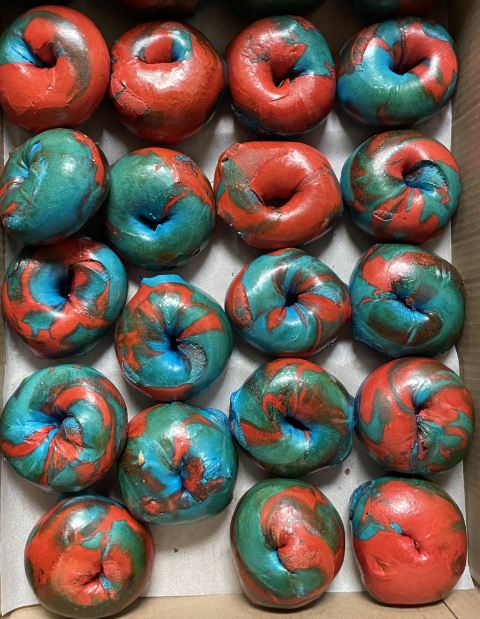 Bagel Boss Teaneck is located at 1280 Teaneck Rd. Call today at (201-574-8700) to place an order.